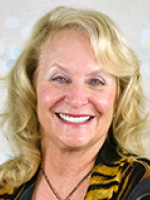 Susan Kimble, DNP, RN, ANP-BC, FAANP, has been in clinical practice with Northland Family Care since 1995. She is the Program Director for the Nurse Practitioner programs and is a Clinical Associate Professor at the University of Missouri, Kansas City School of Nursing. Dr. Kimble teaches a variety of courses in the Master of Science in Nursing and the Doctor of Nursing Practice programs. Susan serves as lead faculty on several Interprofessional Education grant projects at UMKC, guiding student groups in urban health clinics. Dr. Kimble is a Fellow of the American Association of Nurse Practitioners (FAANP). She has presented at national and international conferences on interprofessional practice as well as other topics. Her areas of clinical expertise include acute and chronic illness, along with assisting patients to reach their diabetes and hypertension health goals. She has a special interest in wormen's healthcare, including managing menopause.
Dr. Kimble is able to take appointments at the clinic for established patients only. She is able to order testing, labs, and prescribe medicines as needed for patients who may be unable to obtain an appointment the same day with their primary care physician.
If you would like to schedule an appointment with Dr. Susan Kimble, please call our office at 816-781-4740.