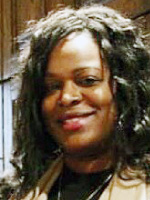 After graduating from Research College of Nursing, Chanda worked in the float pool at Research Medical Center as a Medical/Surgical RN and then went on to obtain her Master's degree in nursing from Maryville University in 2016. Chanda changed career paths in 2009 when her 5 year old nephew, CJ was diagnosed with a terminal brain tumor and needed in-home assistance. Unfortunately, her nephew passed before completing her CNA classes. However, she was motivated to continue her nursing journey in his honor, and it has been the highlight of her career. She takes great pride as a Nurse Practitioner and loves caring for others. She is passionate in helping patients reach their health goals and educating them on health related issues.
She grew up in Mississippi and moved to the Kansas City area in 2004. She is a member of Harvest Church of Kansas City, MO. In her spare time, she enjoys spending time with her husband and 3 children. She loves to travel and is an avid learner.
If you would like to schedule an appointment with Chanda, please call our office at 816-781-4740.